Finger - Wear and Fatigue Testing
Questmed GmbH offers mechanical testing for wear and fatigue of finger endoprosthesis:
PIP - proximal interphalangeal joint,
MCP - metacarpophalangeal joint,
TMC - trapeziometacarpal joint,
CMC - carpometacarpal joint.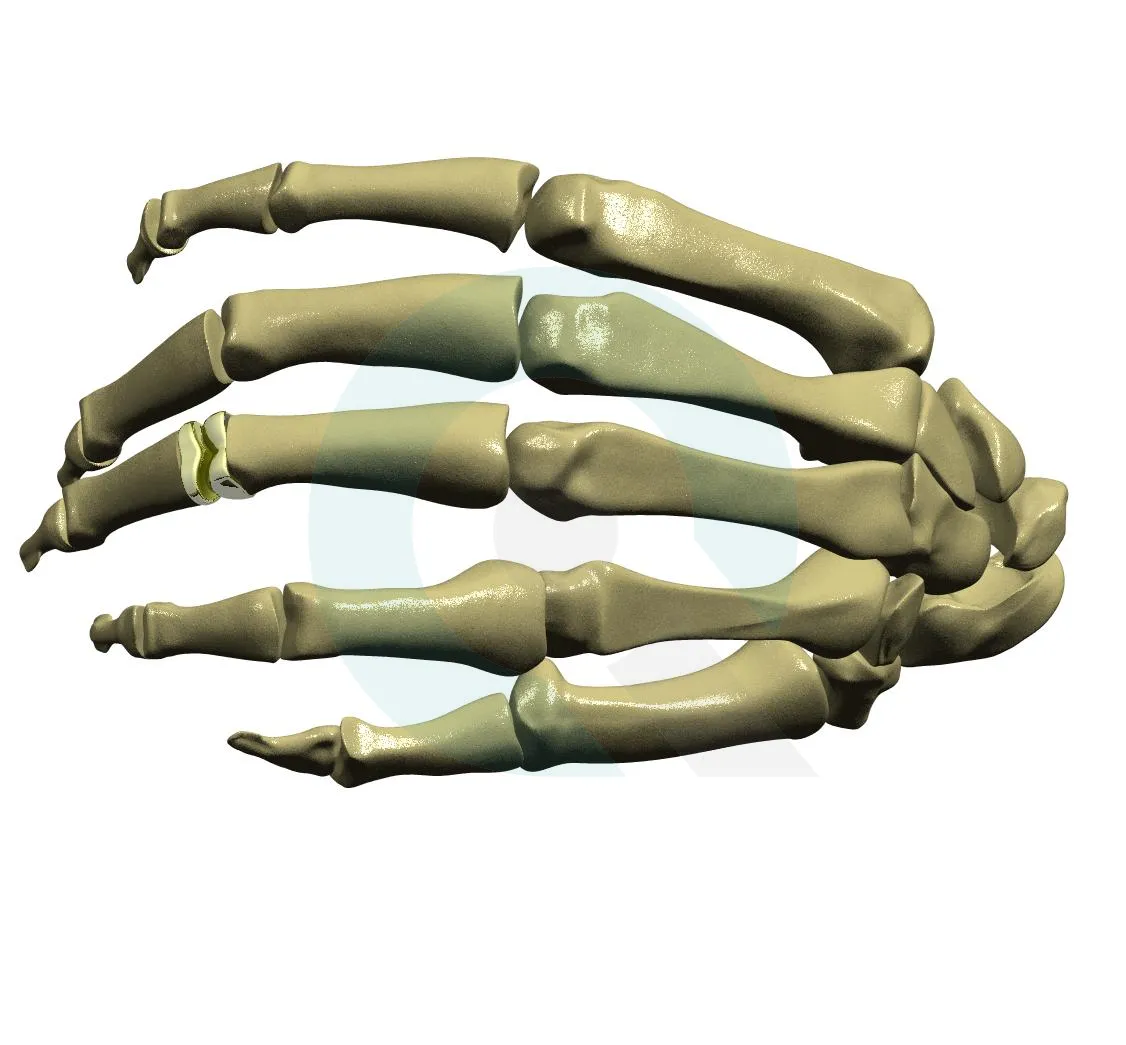 Wear test is running at 37°C in calf serum (protein content 20 g/l).
PIP and MCP wear is tested with 90 degree flexion under constant load.
Thumb (TMC / CMC) wear is tested with ± 25 degree flexion and ± 15 degree rotation under constant load.
Our finger wear simulator is available with three test stations.
The endurance properties of finger joint components are determined at 5 million cycles of excentric sinusoidal dynamic loading.
To investigate the static forces to push the samples out of artificial bone material five samples are recommended.
Our finger fatigue test system is available with multiple test stations.
Additionally we perform
Nickel leaching and Corrosion testing
according ASTM&nbspF3306 and ASTM&nbspF2129.